One man has been detained in connection with an armed robbery at Kawasaki, while the other suspect is still on the loose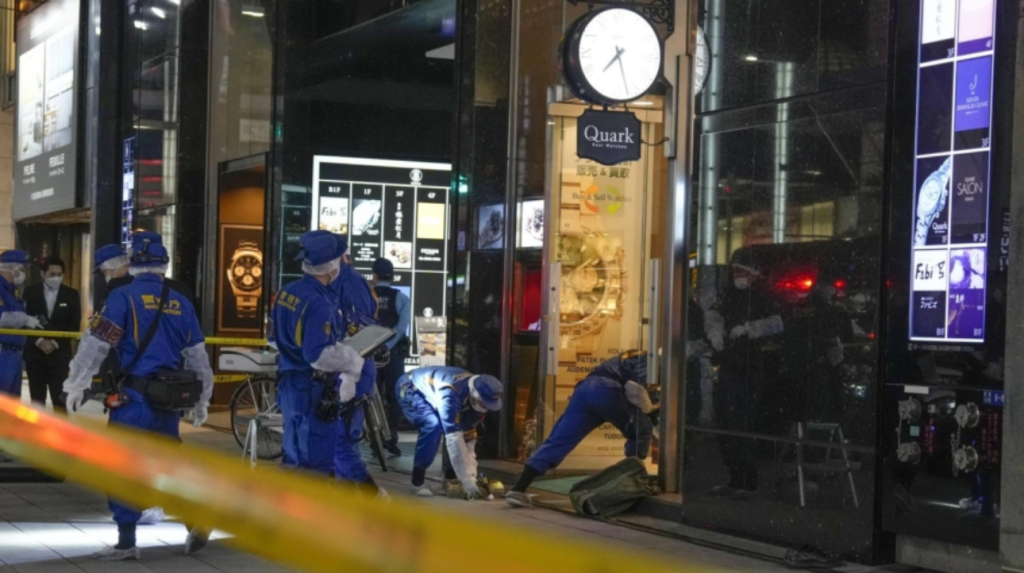 BY ANIKA OSAKI EXUM
One suspect was captured on Sunday after an armed robbery took place during the day at a Kawasaki luxury watch store.
Two individuals broke the display case of the Saiwai Ward store in Kawasaki Station at around 1pm. They then ran away.
Witnesses reported that the suspects were wearing a black mask and being pursued on foot by employees of the store. During the chase, one employee suffered an injury.
A video from news sources shows Takahiro Yagi, 26, being restrained near the shop by his employees. A kebab-restaurant employee helped two other employees in the pursuit during television interviews after hearing "Robbery!" shouts from the streets.
Police asked Yagi if the other suspect is a friend. He replied, "I don't know." Yagi from Takatsuki in Osaka Prefecture was arrested for robbery causing injury.
The police believe that the third person could have helped to escape in a car.
This month, thieves in disguise broke into Quark Ginza, an exclusive watch store located in Tokyo's Ginza District. The assailants smashed the display cases before fleeing, taking away stolen items.
Police in Tokyo found an abandoned car near a residence building located in the Akasaka neighborhood. They arrested four Yokohama locals.
According to Yomiuri Shinbun, investigators have come to suspect that three of the four suspects were friends despite initially saying they didn't know each other.
In the Ginza case, witnesses claim that the driver of the getaway car was present during the crime.
They did not stop the robbery, even though they tried to shut the shop door, recorded what they saw, and looked inside.